Are you a Part 107 certified drone pilot looking to turn your passion for flying into a lucrative side hustle? Real estate drone photography is an excellent opportunity to showcase your skills and make money with drones. But, how do you price your services competitively while still maximizing your earnings? In this comprehensive guide, we'll explore real estate drone photography pricing and provide valuable strategies for determining your rates.
Let's dive in!
Real Estate Drone Photography Pricing Factors
When setting your drone photography pricing rates, consider the following factors:
Drive Time and Mileage
The time spent traveling to and from the property should be factored into your pricing. Expect longer travel times to increase your overall costs. When starting out, plan to focus on a specific town or city within 10-15 miles to minimize your drive time. As time goes on, you can easily expand the area that you serve.
Another point to consider is the mileage reimbursement rate if you drive your own vehicle. This rate takes into account wear and tear on your vehicle, and well as gas. The rate changes annually and is currently $0.655 per mile. If your job was a 5 mile drive each way (10 miles total), this would total $6.55 of "costs" based on that rate.
Equipment Costs
Investing in high-quality drone equipment is essential for capturing stunning aerial visuals. Include your drone, batteries, and other necessary peripherals in your pricing calculations. Most drone pilots don't include their equipment costs in their pricing.
For all equipment, there is a useable lifespan. A typical depreciation schedule for how long the equipment is still useful is below:
Drone: 2-3 years
Batteries: number of cycles (this can be anywhere between 80-120)
Landing pad: 3-5 years
Drone case: 3-5 years
A general rule of thumb on how to account for these equipment costs would be to take this schedule and create a "monthly" cost. Then divide by the number of jobs per month.
The best real estate drone should last 2-3 years, but could last much longer depending on the manufacturer and your maintenance schedule.
Home Listing Price
Consider the value of the home you're photographing. Higher-priced properties often demand more sophisticated shots, which can justify a higher price for your services. A higher priced home may also require a more demanding schedule and type or style of edited photos.
Real estate agents earn a higher commission if they sell a $1,000,000 house than a $250,000 house which is important to keep in mind.
Deliverables
Specify the number and type of deliverables (e.g., photos, videos, 3D renderings) you will provide to your client. Some projects require only a handful of aerial photos, unedited. Other projects are a full service which include dozens of aerial photos carefully edited, along with an edited and produced video.
Aerial photos are lightweight and can be quick to deliver, while video can have large file sizes which will slow down the process. When the client requires anything more than just photos, make sure to keep this into account.
Your Time
Ensure you're compensated fairly for the time you spend planning, executing, and editing your projects. There are multiple aspects to your time that you may not realize:
Project scoping: The initial project scoping can take place in person, over the phone, through email or text message. Typically this includes getting the address of the property and a list of deliverables the client needs.
Airspace check: Verifying the airspace is important to ensure you have the correct airspace authorizations in place by the FAA. This is a very quick check with an app like Aloft or through the UAS Facility Maps.
Mission planning: This step typically involves a quick review of the address from your computer or phone to identify potential launch locations and hazards that may make flying the drone challenging.
Prepping equipment: Ensuring your drone is up-to date and well maintained is an important part of prepping the equipment. This step will also include charging batteries and making sure memory cards/storage are clear.
Managing data: Once the photos and videos are collected, you'll need to transfer them for editing or just delivery. Managing video, especially 4k, can take large amounts of storage.
Editing photos/videos: Some clients want the raw photos, and others will require a fully edited set of aerial photographs. The editing process can be a simple workflow that can be setup over time.
Delivery: How will you deliver to the client? Typically using a cloud service like Dropbox, Google Drive, or iCloud is the best way to deliver more than a handful of photos or longer video clips.
Understanding Your Market
Research your local market and drone real estate photography pricing trends to remain competitive within your geographic area. To research the market, take a look at the listing websites (Zillow, Redfin, Realtor.com and your local MLS website) in the area you have chosen to offer your aerial photography services.
Review 20-30 single family home properties in your area to get an idea of how aerial photos and videos are being used. You may find that every listing over a certain price point (ie. $700,000) includes them, or that listings near certain features (mountains, oceans, lakes etc). This type of review will also show you how real estate agents in your area are using aerial photos. This use ranges from no aerial photos, to only 3-4, to over a dozen.
On your review, you'll also see if the aerial photos are edited and labeled to include items like property lines, neighborhood or nearby features, or other property details.
All of these items are data points to help determine how to market and price your services.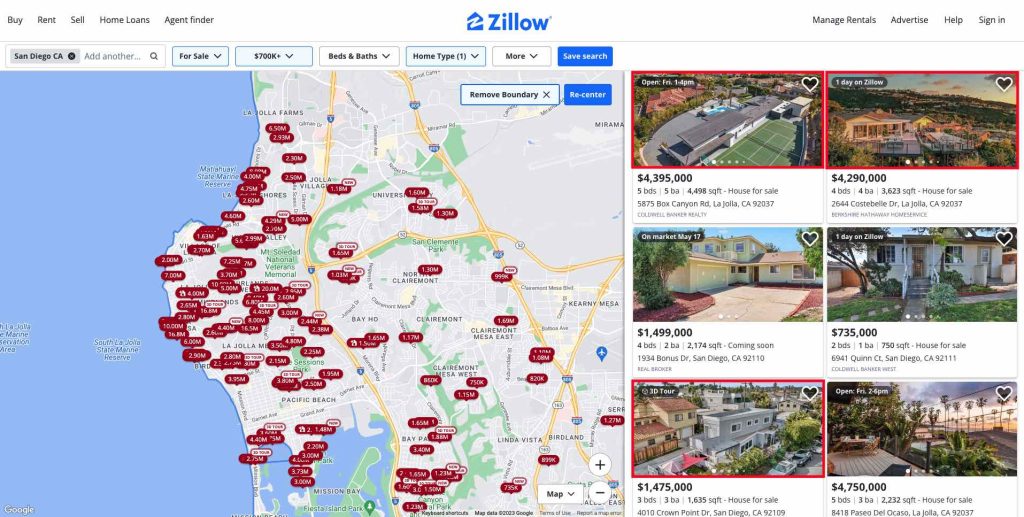 Getting Started
When first starting, offer a discount and low price to attract clients and build your portfolio. Providing high-quality services for $75-150 per property is a great starting point if you don't have any examples of your work. Remember, you might initially earn a lower hourly rate while establishing your business, but as you refine your processes and enhance your skills, you'll find ways to maximize your efficiency and earnings.
As you get more examples of work, clients, and confidence offering and delivering your aerial services, gradually increase your prices. Some real estate agents are very price sensitive, while others realize that great and reliable aerial images will help sell their listings faster, which will help them get paid their commission faster. You can also include upsells to increase your earnings from just a standard package of aerial photos.
Another important thing to remember, is that the more leads or potential customers you have, the less price sensitive you can be. Learning how to get leads and market your drone real estate services is huge!
Upsells to Increase Your Earnings
Expand your offerings to generate more revenue by upselling additional services:
Editing Photos
Charge extra for retouching and enhancing your aerial images using professional editing software. Enhancing your aerial images may include applying filters, adjusting the saturation/contract/hue, or matching the style of the photos the ground based photographer used.
Retouching your aerial images might include removing items like cars, people, or even you as the drone pilot from the image.
Editing software like Adobe Lightroom and Canva are great options for these types of enhancements and touchups.
Labeling Photos
Offer to add property labels, overlays, or annotations to images for an additional fee. These can enhance the listing and provide additional context for a potential home buyer. These types of labels can be added to your aerial photos in software like Adobe Photoshop and Canva.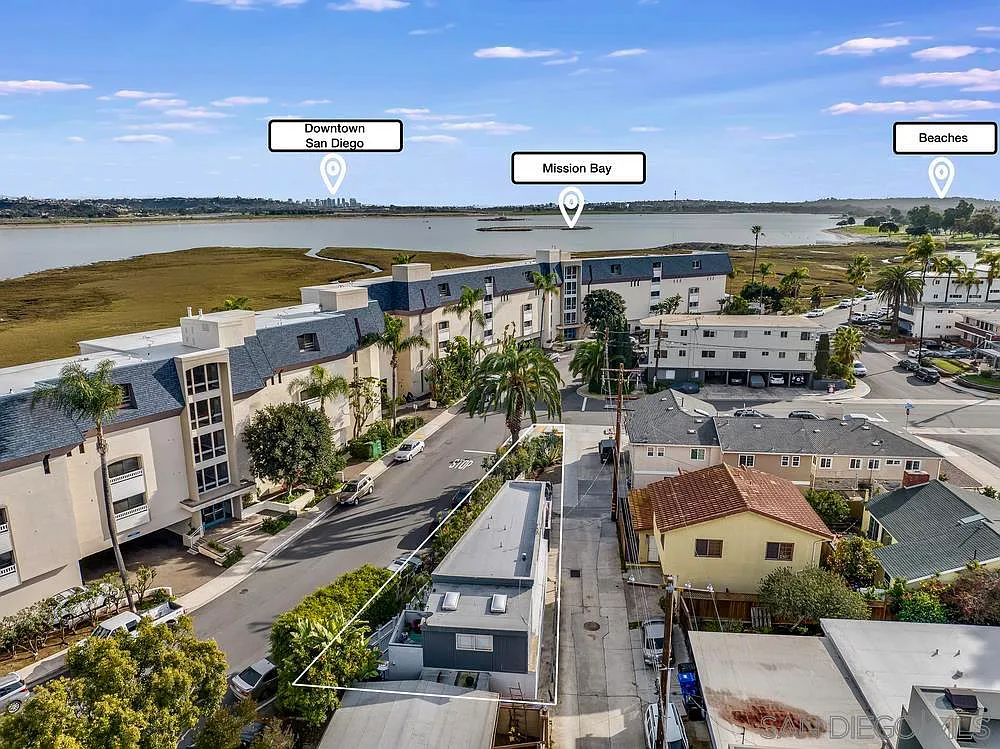 Aerial Video
Create dynamic aerial real estate drone videos showcasing property features or providing virtual tours. Many listings include a virtual walk-through of the property, and aerial video is an important aspect to understanding the location!
Expedited Turnaround and Delivery
Offer premium expedited delivery services for clients that require quick project turnarounds. Typically offering your services with a specific delivery window, such as 3-5 days after capturing photos is standard. However, in some cases agents need the photos within 24 hours before a listing goes live. Consider offering this expedited service as an upsell.
How to Get Paid
Approach your pricing strategy as if your services were tangible products. Focus on deliverables and avoid complex contracts.
Proposals
Typically for aerial photography for real estate, no contracts or proposals are needed because of the price points of the service. A simple email with the scope typically will suffice. In the email, including the number of photos, style of photo, and photo enhancements or labels, and the cost is important.
Payment Terms
Develop a straightforward invoicing process to collect payment from clients. Send invoices upon project completion, and make sure they include an easy-to-use credit card payment link. Most agents would prefer the ability to submit payment with a credit or debit card as opposed to a check or cash. Offering the ability to pay by card will typically mean you get paid faster.
On invoices, some common payment terms you can specify are payment due on receipt, Net 14 or Net 30. Payment due on receipt is very common due to the low price point (ie. <$1000) for the services.
Developing Your Pricing Structure
After you've established your service offerings, delivered several projects, and feel confident about your service, it's time to develop a true pricing structure.
All those items included in the beginning of this article including drive time and equipment costs can now be incorporated into your pricing. This will typically see you increase prices on each job until you're regularly in the $200-$400 range.
Conclusion
Ready to jumpstart your real estate drone photography business? Start by honing your flying and photography skills, research pricing trends in your area, and establish your pricing strategy based on factors like drive time, equipment costs, and market demand. Don't forget to consider upselling opportunities and streamline your invoicing process. Before you know it, you'll be capturing breathtaking property visuals while earning a lucrative side income. Good luck, and happy flying!