"Tomorrow? You want me to take photos of the solar array tomorrow?" I exclaimed. "Give me some time to do a little research and I'll call you right back."
I had just received my first call with a prospective client for a commercial drone job. What through me for a loop was that they needed the operation done ASAP, which in this case meant the next day.
I quickly checked the two most important aspects of the operation:
Did I need any airspace authorization?

Could I get insurance...and how much would it cost me?
Within 5 minutes I called the client with a bid for the job. Those two questions were simple: it was Class G airspace so no authorization required, and the insurance would only cost $15 for one hour.
Introducing Verifly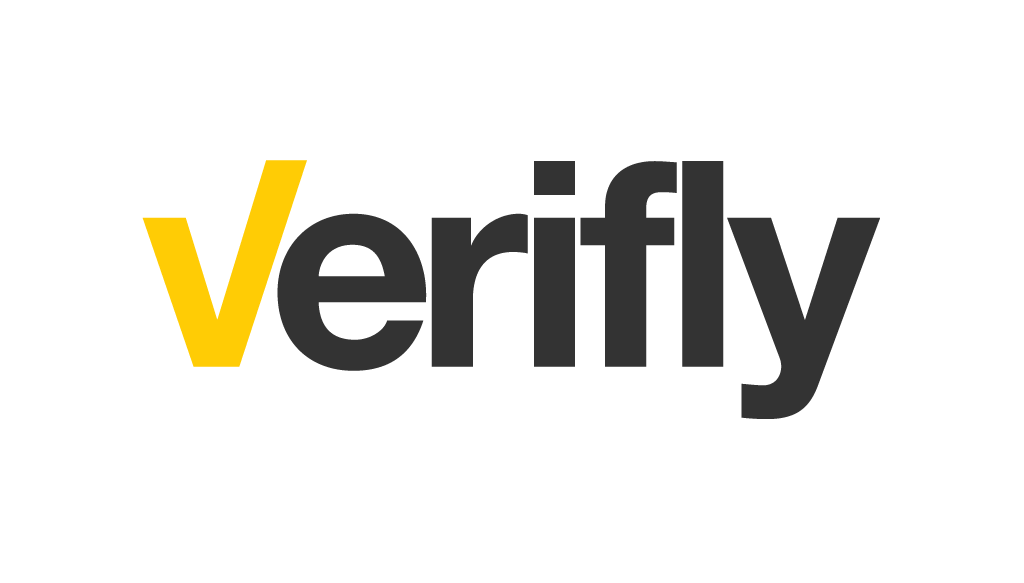 Verifly is an on-demand service providing drone insurance that launched in August 2016, by two seasoned Entrepreneurs (CEO Jay Bregman and CTO Eugene Hertz).
I first learned about it in October of 2016, and downloaded the app with the idea that I could get insurance for any commercial job I may get in the future.
As a newly certified Remote Pilot (I passed the Remote Pilot Knowledge Test in September of 2016), I had slowly begun piecing together the parts of a new drone services business.
This included figuring out how to get drone insurance for commercial jobs. And this is where Verifly comes into the equation.
Features & Benefits
For startup drone operators, Verifly is a no-brainer. Hands down, it's one of the most effective tools when starting your drone business.
There are some really big advantages to using Verifly vs traditional "annual insurance" policies.
Speed
This is truly on-demand insurance, where you can pull up the app, and purchase a policy with 5 minutes after filling in your information

The process for traditional "annual insurance" is lengthy, and to be blunt - quite frustrating as most carriers don't have a streamlined application process
Cost
There are plans for $1.0 million in liability insurance for 1 hour for $10

As a drone operator with a new business, keeping overhead costs low is essential. Purchasing insurance thru

Verifly

on a per "job" basis keeps everything affordable as you start building the business
Ease of use
Simple way to add insurance as a "line item" on a quote for drone services rendered to a client

Can pull it up on an app within 5 minutes, on the job site

Email the client a copy of the full policy when purchased
Multiple coverage options
Liability insurance limits of $1.0 million or $2.5 million

1/4 or 1/2 mile area

1, 4 or 8 hour coverage durations
Multiple drones
All your drones are covered under a single insurance plan, just as long as only one is flying time

Traditional "annual insurance" has additional costs for each drone you add to the policy
Who it's for
Commercial drone operators

Recreational drone operators
How it works
Step 1: Determine the location for coverage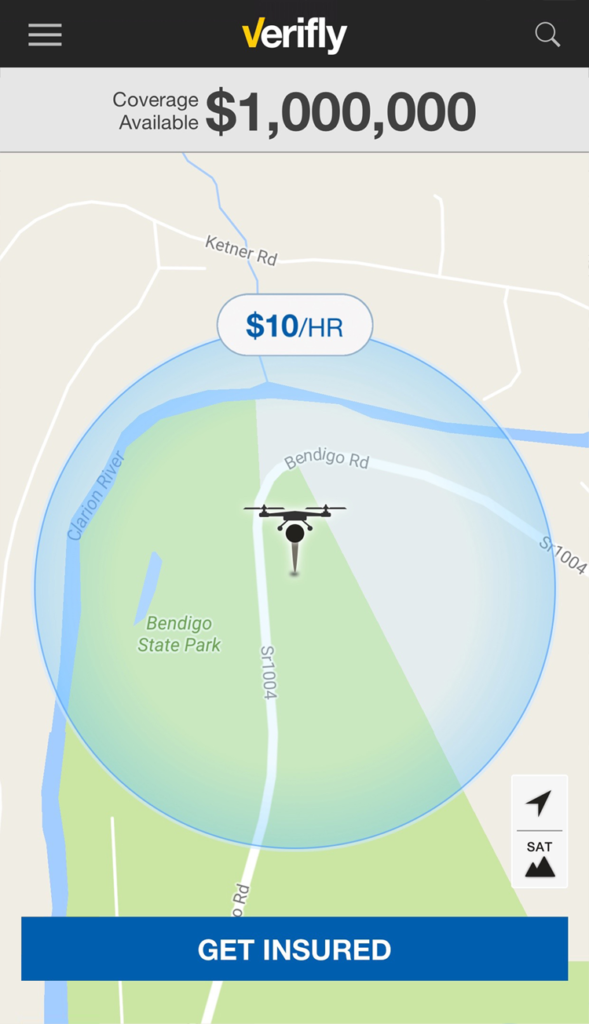 Step 2: Set coverage limits and duration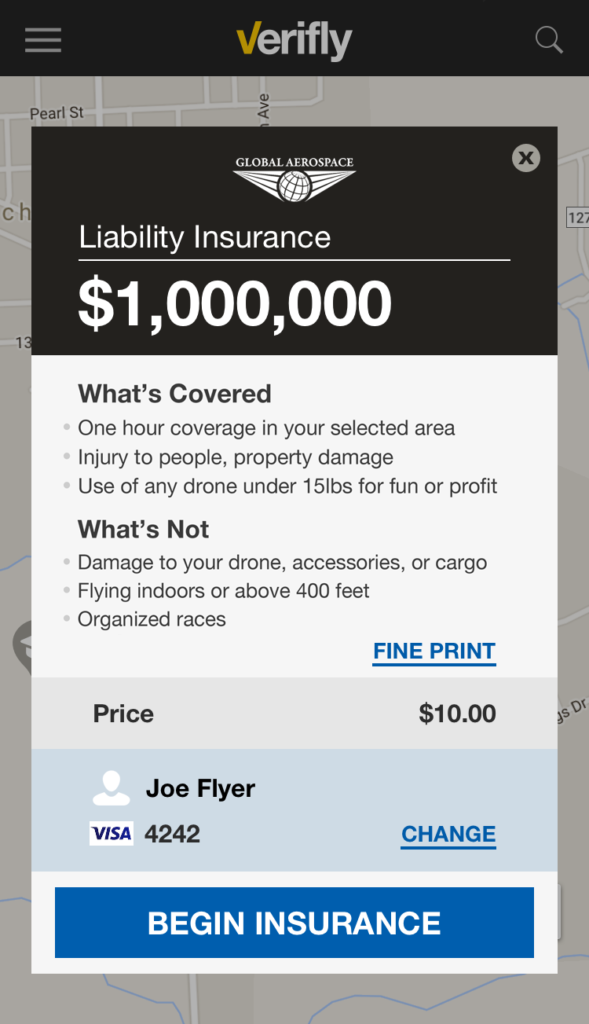 Step 3: Purchase Coverage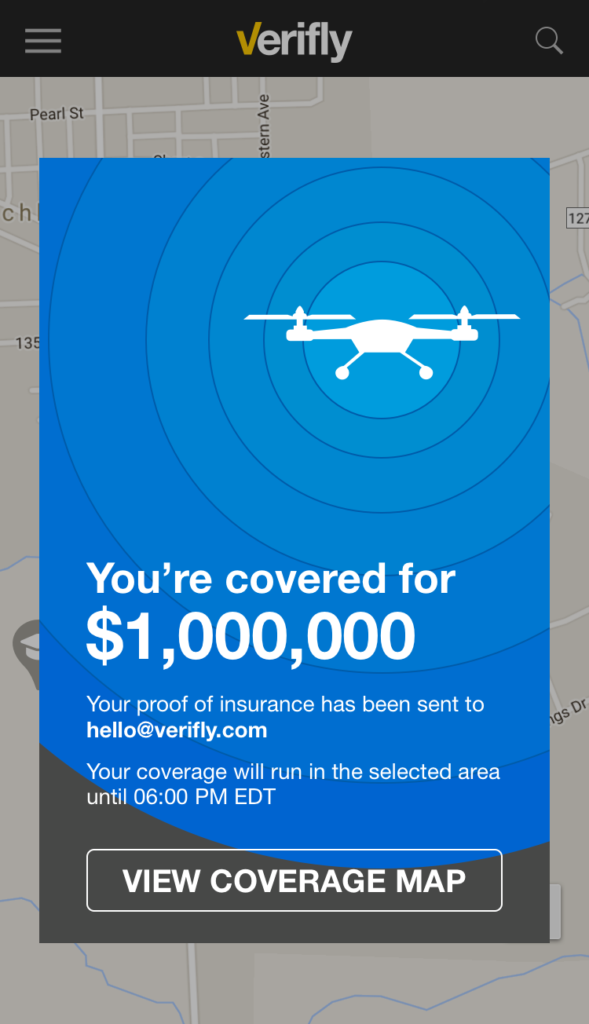 Step 4: Email Insurance Policy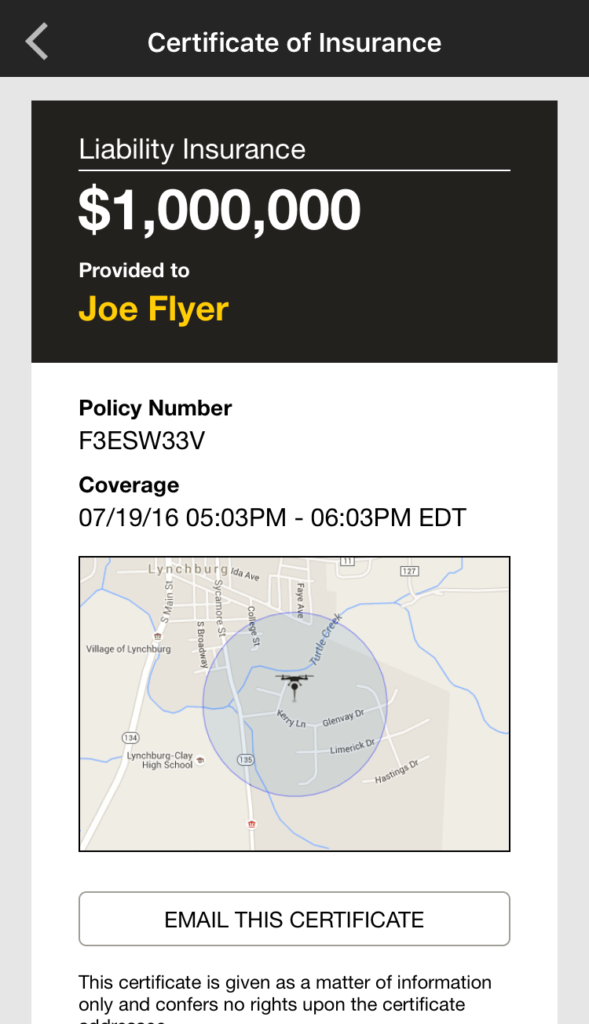 Simple.
Conclusion
Jay Bregman says that Verifly can "save you money and hassle, no matter where you are in the spectrum" of drone operators.
Verifly is available in 48 states, and delivers on Jay's message.
Whether you are a new commercial drone operator, or a recreational operator - Verifly is a great and easy way to get insurance coverage.
Next Steps
Download app for iOS or Android devices here.